Handmade Cushions
handmade cushions
We are continuously collaborating with local and international designers, as well as building our own studio collections.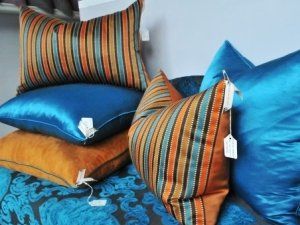 We can make a variety of different styles of custom made cushions for you, our designer cushions are made to order, and are beautifully made by hand in our local LCC workshop and are filled with luxury feather pads.
Bring your favourite cushion cover back to life with LCC's cushion pads. European Feather filling is perfect for bringing more comfort into your home, while being effortlessly adaptable to your decorative changes.
With a fantastic array of cushion covers available to choose from, no matter what size of cushions you have London cushion company's cushion covers will add a real sense of style and luxury to your home.